5 Best BJJ Finger Tapes (Ranked and Reviewed)
Here is my ranked and reviewed list of the best finger tapes this year.
#1 3M Finger Tape
This is an excellent Finger tape that I use every time I train and absolutely love it. It's 100% cotton, meaning it's breathable, flexible, and it has no Latex which doesn't make me itchy.
Nexcare Tape is water-resistant so sweating will not make the adhesive come off.
Lastly, it has great support and perfect thickness that keeps the fingers in faultless tension. It is definitely my go-to BJJ finger tape and it's very cheap.
Nexcare Cloth Tape
This tape is more of a general use tape but is still widely used throughout different fighting styles.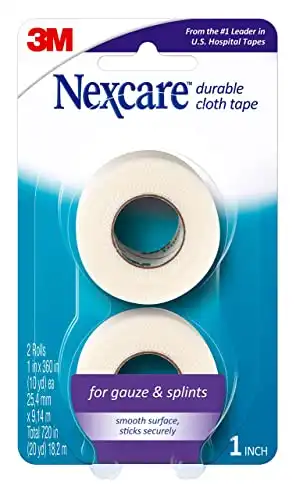 #2 Mueller Athletic Tape White
Another great option for the best BJJ Finger tape is Mueller Athletic Tape. It is cheap and great for buddy finger taping, taping the top of fingers, wrists, and ankles.
The product is easy to tear and unwinds to the core providing great support. It is made of a hospital-grade, 100% cotton backcloth which feels comfortable after wearing.
I would save the Powertrain BJJ finger tape for the main fingers and use this athletic tape for the thumb and pinkie. Being versatile, you can also wear it on wrists or ankles for extra support.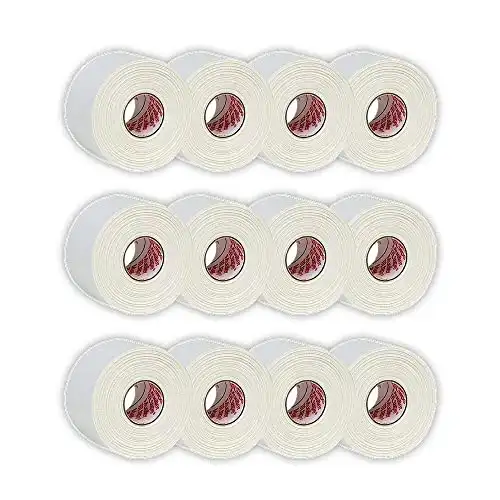 #3 Monkey Tape
If you're looking to get a premium tape for all types of athletic sports, Monkey Tape is one of the best. It's 0.3-inches in width so can be easily used as a BJJ finger tape.
It has Latex-free adhesive and comes with Wicking properties that allow the tape to stay on through all types of conditions.
Rolling can cause a lot of damage to the fingers and other limbs. This is the main downside when it comes to Jiu-Jitsu. Both gi and no-gi can take a toll. Tape can provide a way to increase your longevity when training hard.
You can use tape in three main ways. The first is to provide skin protection from getting rubbed off or from splitting, the next is joint support to help strengthen holds, and the last is to help protect minor injuries by limiting the movement of joints.
There are a few different types of tapes that can be used. Some will be better for larger injuries while others will be better to help strengthen grips. They also have varying degrees of stickiness and thickness which are both important when choosing a tape.
Monkey Tape
Monkey tape is a slight alternative but is still a decent option. It's smaller in size coming in at .2 to .5 inches.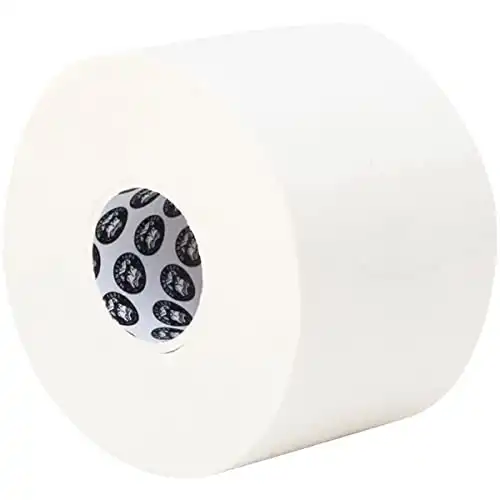 #4 Hampton Adams
Hampton Adams Finger Tape
Hampton Adams comes in different colors and sizes which is good for having something for each body part.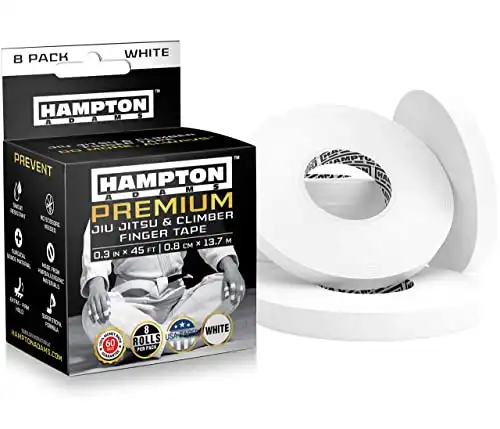 #5 Fuji
Fuji Finger Tape
This is a little bit softer than other tapes but still retains its strength. It sticks fairly well although it does have a few mixed reviews regarding this.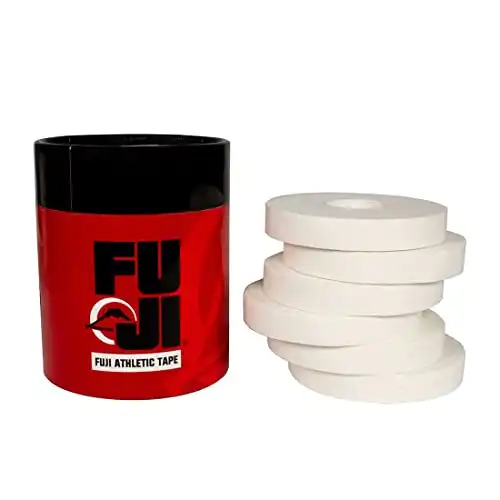 Most Common Ways to Use Tape
Skin protection
The most common type of skin injury is mat burns. The most common places for matt burns depend on whether you're practicing with a gi or no-gi. These include your feet, hands, elbows, knees, and back. If you start to see a red spot on any part of your body that looks like it could be mat burn, simply take a strip of tape and cover the area. Some tape may need to be wrapped depending on the stickiness; however, for all wrapping, wrap gently to not cut off circulation or go tear the tape into strips that will wrap around the appendage a single time.
Foot Burn
Elbow, Hand, Knee, and Back Burn
For elbows, if you're doing no-gi then tear 1-inch to 2-inch strips and slightly cross them to cover your elbows. Use 3-5 strips. For any other affected areas utilize the wrap and the strips with the cross to cover the area.
Strengthen Jiu-Jitsu Holds
Taping to help strengthen holds, may require you to tape the top phalanx(the part between knuckles), the bottom phalanx or both. Simply try out each different method to see what you like best.
Top Phalanx and Middle Phalanx
Travis Stevens wraps his fingers only on the top two parts of the finger. He uses it both for Judo and for Jiu-Jitsu.
Bottom Phalanx and Middle Phalanx
Knuckles, Phalanx and Joining Digits
Injury prevention and mitigation.
If you have any serious injury go and consult a professional. These measures are to help with prevention, fix minor injuries, and mitigate injuries until you can go and see a doctor.
Small Toes
Toe injuries can occur often. If a nail get's ripped off then simply wrap the toe with the tape. If you sprain a toe then you can buddy tape the injured toe.
Big Toe
For a big toe injury, you can support the toe by wrapping the toe and the foot separately then leveraging the two in order to create a limitation of motion and support.
Ankle
If your ankle is hurting you can wrap the foot and the ankle separately then combine the two with strips, creating a limitation of motion and support.
Elbow
If you are experiencing any pain in the below you can wrap above and below the elbow. Then once again connect the two with strips to create a support connection and to limit the motion.
Thumb
The thumb is like the big toe, it needs to have a little bit more support to make sure it is okay. Sometimes it can get pulled back too far and you may want to prevent it from moving too much. Kurt Osiander is a little bit intense when it comes to training, you don't have to go as hard as he does.
Wrist
With the wrists, you can either wrap multiple times or rip the wrap into single pieces to keep better circulation. Where each piece would be able to wrap around your wrist once.
Final Words
In conclusion, the tape can be used as a multifaceted tool, and even if you're not using it every time you train it's still good to have in your gym bag. I would recommend trying to get a few different sizes and brands to find the one you like. One important thing to note is that if you have any worry that you have a serious injury then you need to take a few days off and go see a doctor.
The worst thing you could do is to train on a serious injury. If you train on an injury then this could heal incorrectly and you might end up losing full functionality of the digit or limb.