There are a lot of different things to think about when you're shopping for BJJ spats. Are you looking for compression, durability, style? With so many different options on the market, it can be tough to decide which pair is right for you. That's why we've put together this list of the best BJJ and MMA spats. Whether you're just starting out or you're a seasoned veteran, we know you'll find the perfect pair of spats in our lineup. So read on and get shopping!
What are BJJ spats and why should you wear them?
BJJ spats are compression pants that are worn by Brazilian Jiu Jitsu practitioners. They help to provide support and muscle stabilization during training and competition. Spats can also help to prevent injuries, as they offer a bit of extra padding around the knees and hips. In addition, many BJJ practitioners prefer to wear spats because they help to keep their skin clean and dry during training sessions.
The benefits of wearing BJJ spats:
Compression spats offer support and muscle stabilization during training and competition.
They can help to prevent injuries by providing extra padding around the knees and hips.
Wearing spats helps to keep the skin clean and dry during training sessions.
Spats can be worn as stand-alone pants or under a gi.
They are available in a variety of colors and styles to suit your personal preference.
Our top 7 picks for the best BJJ spats on the market today
Without further ado, here are the seven best:
#1 Hayabusa
Hayabusa Geo Jiu Jitsu spats are designed with a geometric pattern that represents the careful measurements and positioning needed for Jiu Jitsu. The spats fit close to your skin and are made from silky fabric with flatlock seams to avoid chafing. They provide essential protection against mat burns, scratches, and infection while you roll.
The Geo series was designed to be comfortable and allow for free-flowing movement. The Jiu Jitsu spats are light and airy, but will stay in place due to the silicone waistband. They are approved for competition (not IBJJF). The spats can be machine washed cold, hung to dry, and should not be dried cleaned, bleached, or ironed.
#2 Sanabul
Polyester, nylon, and spandex are materials used in clothing. This clothing has a pull-on closure. The Sanabul Essentials line includes products that are of good quality, and the price is fair for both beginners and experienced users. Spats are important in martial arts because they help keep you dry and comfortable when you're training. Spats are good for any climate. They are made with a combination of materials that will keep you comfortable and cool. They also have a lot of stretch to them so you can still move around easily. The seams on the spats are reinforced and they will not tear. The printing on the spats will not crumble over time.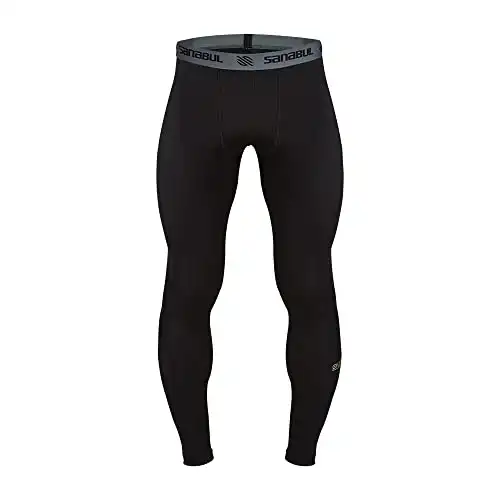 #3 Elite Sports
Elite Sports BJJ spats for men are made from lightweight, ultra-strong, moisture-wicking fabric. The Polyester & Spandex combination makes these spats comfortable, breathable, and durable by wicking away the sweat so you can focus on the game without any disturbance.
These MMA Jiu Jitsu spats have an elastic waistband and anti-slip sleeve bands. This will help keep them in place, no matter how hard you work out. The multi-panel construction, high-density flat-lock stitching and innovative dual-lock waistband are all designed to give you a perfect fit and lasting durability, no matter what the weather is like.
The reinforced stitching and elastic waistband on these MMA spats ensures that they are comfortable and long lasting. These spats are designed for high-level athletic performance. The minimally designed reflective printing gives them a stylish look.
These BJJ spats have 4-way stretch material that improves blood flow, letting you train harder. The fabric also offers UV SPF protection when you wear them during outdoor activities. The graduated compression of the fabric lets you move and breathe freely while keeping moisture away.
#4 Senso Roots
Ice Silk Lycra is a fabric that is stretchy and comfortable. It has advanced technology to help keep you dry. The waistband is made of high quality elastic that can be customized to fit you. The graphics are high definition and look great.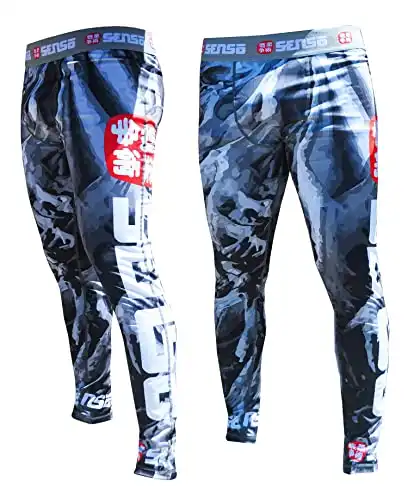 #5 Dev Ops
This shirt is made of a stretchy and durable fabric, which makes it comfortable to wear while you walk or run. It also has a pocket on the side to store your essentials. The fast-drying material will help keep you cool and protected from the sun during your workouts. This shirt is perfect for daily gym workouts, fitness, jogging, running, football, soccer, yoga, cycle and bjj activities.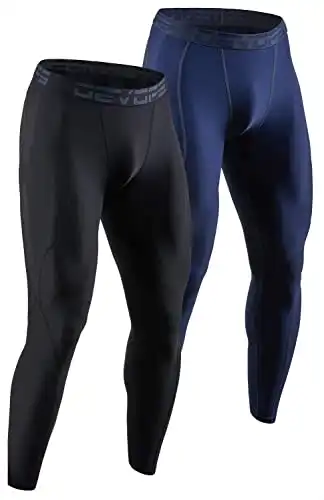 #6 Ziprav
The Zipravs Compression Pants Fit tightly and are made from a Polyester and Spandex blend. They offer UPF 50+ protection, are quick drying, and have a smooth fabric for extra comfort. The 4-way stretch allows for greater movement and the pants maintain their shape.
#7 Gold BJJ
Our Gold BJJ Spats are perfect for both gi and no-gi training. They protect your skin from mat burn and provide a touch of compression while you roll. Our base layers are lightweight, breathable, and flexible, so they won't inhibit your training movement. You'll be able to hip escape, berimbolo, and scramble for takedowns with ease. A proper grappling base layer protects against mat burn, cuts, and that one training partner that has gone 3 too many days without a shower. We stand behind our products completely. If for any reason you're not thrilled with your Gold BJJ base layer, we'll replace or refund your order no-questions-asked.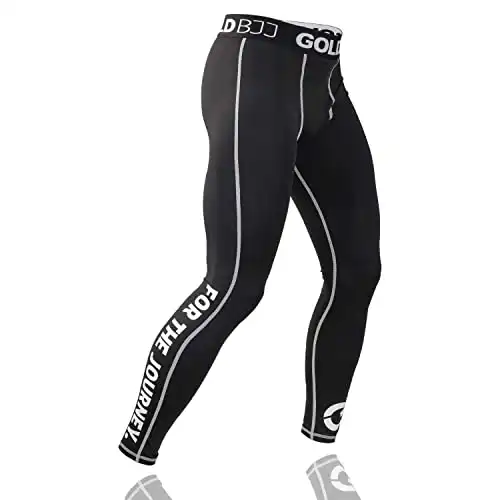 The Research
How we do the research
We start by looking at hundreds of product reviews on major retailers, forums and product databases. Where possible, we then check with experts on what to consider when purchasing and what their top picks are. For each product, we check to see if the retailer and the manufacturer are reliable. You can see more about our process here. You can also read more about who we are on the about page.
Who this is for
This is for people who want to know what the best spats are without spending hours researching. If you have specific needs, such as for grappling or MMA, then you should check out our complete list of reviews.
How we picked
When looking for the best spats, there are a few things you should keep in mind:
Size and fit: Spats should fit snugly but not be too tight. They should also be long enough to cover your entire leg.
Material: Most spats are made from either Lycra or polyester. Lycra is more comfortable and breathable while polyester is more durable.
Features: Some spats have special features such as compression, odor-resistant fabrics, or antibacterial treatment. You should consider which of these benefits are important to you and choose accordingly.
Overall quality: Spats can be quite pricey so it's important to find something that will last. Make sure to check the quality of construction and the materials used when buying.
Frequently Asked Questions
Q: What are spats?
A: Spats are a type of close-fitting garment that covers the legs and feet. They were originally worn by men in the late 19th and early 20th centuries as a form of legwear. Today, they are commonly worn by martial artists, dancers, and other athletes.
Q: What are spats made of?
A: Spats are usually made from Lycra or polyester. Lycra is more comfortable and breathable while polyester is more durable.
Q: Do spats help with blood circulation?
A: Yes, spats can help improve blood circulation by providing compression to the legs. This can help reduce muscle soreness and improve recovery time after exercise.
Q: How do I wash my spats?
A: Most spats can be machine washed on a gentle cycle. However, you should check the care label before washing to be sure.
Some spats can also be washed by hand or even in the washing machine. To clean them, simply soak in a mixture of warm water and detergent before rinsing thoroughly. You should air dry your spats to prevent shrinkage or damage.
Final thoughts on choosing and wearing BJJ spats
In conclusion, there are many great spats on the market today. Whether you're looking for compression, durability or comfort, you should be able to find a product that meets your needs. Just be sure to carefully consider all of the key factors before making your purchase.
That's all for now! Have any questions? Let us know in the comments below.