Elite Sports so far has proven its ability to compete among the best and high-quality BJJ Gi's available in the market today.
This specific Gi earned five-star ratings from thousands of customers for a couple of good reasons. In this Elite Sports Gi review, I will break down its amazing features, design, material, sizing, and fitting, for you to find out if it's the perfect Gi for you.
Recommended: Best BJJ Gi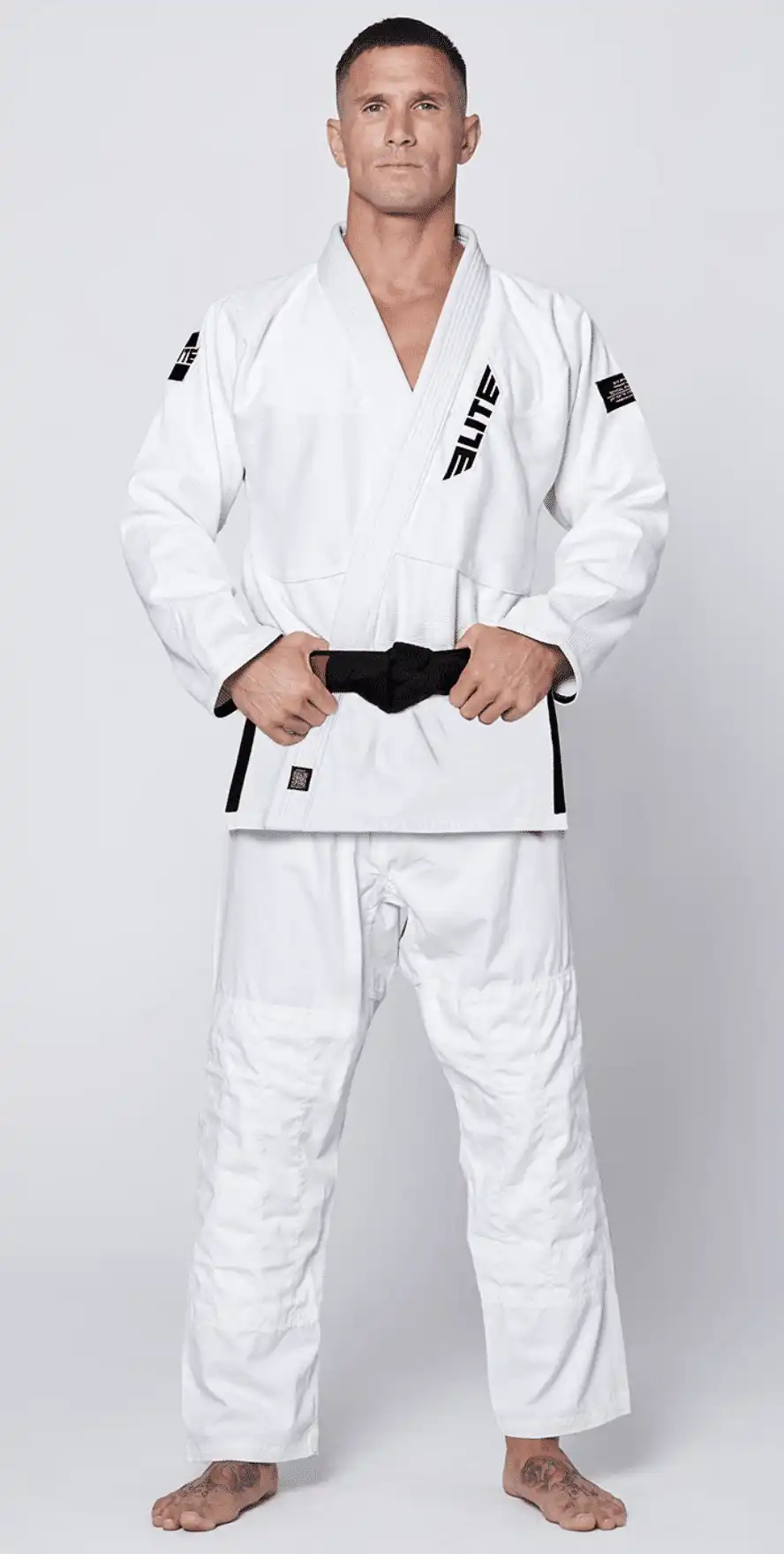 Elite Sports Gi Review 2022 (IBJJF Approved)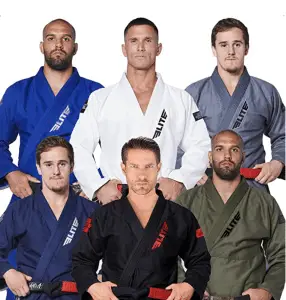 1. Modern Design and Quality Material
If you're into a modern designed and durable kimono, this Elite Sports Gi could be the right one for you.
The design is meant to last for multiple summer training sessions and reduce the risk of infections.
Since the material is lightweight, sweat is dispersed faster than usual, bacteria don't build up right away, and fungal infections are avoided.
It's common for most BJJ Gi users to catch ringworm and staph after their training or competitions. This separates Elite Sports among others because the amazing design and material of their Gi prevent bacteria to build up over time.
Elite Sports also stepped up their game by putting an anti-odor treatment preventing any type of smell to linger in the material. This helps elite BJJ Gi to remain fresh making it easier for you to complete or train without getting distracted with the rancid odors it may have.
With Elite Sports Gi, you no longer have to worry about your Gi shrinking after you wash it because it is made with a pre-shrunk fabric.
All you have to do is wash the Gi in cold water, hang to dry, and wear it again in the same size and design as it was before.
If you're just starting out, the free and matching white belt with stripe bar included in your Elite Sports Gi purchase is great to make sure you get a comfortable fit.
Elite Sports made sure all the smallest details like the stitching and the tapered fit on the kimono itself doesn't have any excess material.
You can expect that your Gi will stand the test of time in spite of multiple uses. It also comes in different colors such as black, grey, blue, navy, white and green.
2. Size and Fit
Another important aspect we need to share with you in this Elite Sports Gi review is the sizing and fitting of their ultra-weight Gi. But first, allow us to mention that their Kimono is approved by the International Brazilian Jiu-Jitsu Federation.
It means Elite Sports met all the requirements asked from them by the federation including the correct standard and quality of material, color, and patches, Gi measurements, among others.
Let's take a closer look at the required Gi measurements by IBJJF.
Their site states that the Gi top should reach the athlete's thigh and the sleeves should come to no more than 5 cm from the athlete's wrist. This is defined with the arm being extended straight parallel to the ground.
The Gi pants, on the other hand, must reach no more than 5 cm above the tibial malleolus or the ankle bone. Lastly, it's important that the following official measurements are met by Elite Sports Gi (which they did):
As for the sizes, Elite Sports Gi is available for both males and females from ages 18 up to 55 years old. It's also available in kids' sizes.
The adults Elite Sports Gi size chart is as follows:
And here's Elite Sports Gi size chart for kids.
You should have no problem as you're advised to state your height and weight in the customer questions and answers section on their Amazon product page for a better fit anyway.
However, you may still need to put at least a small difference to your original size to make sure you get a comfortable fit. For example, if you normally wear a size A2, consider getting an A3 Elite BJJ Gi instead for the length.
Read our detailed guide on the ultimate BJJ Gi size chart for more information.
3. Comfort
When shopping for a Gi whether for your own use or for your kids, it's important to make sure it's comfortable to wear and doesn't stop you from making necessary movements during training.
Fortunately, Elite Sports Gi is comfortable to wear especially when you're having a hard roll in the field. It operates great during offense because it doesn't cause any restrictions to your movements.
As long as you got the right measurement and the exact fit, you should be able to scramble when you need to without your Gi getting in the way.
The sleeves are perfect for Ezekiel chokes and the lapels make it easier to perform tie-ups and other fancy techniques.
Regardless of how bad your positions are, you'll still be able to move with both comfort and precision.
4. Affordability
Elite Sports is selling its lightweight Gi at a very affordable price although it is one of the best quality-made BJJ available today.
For less than $60 on Amazon, you can already purchase their modern-looking BJJ Brazilian Jiu-Jitsu Gi with preshrunk fabric & free belt.
There have been a couple of Elite Sports Gi reviews that talked about how they expected less from the product because of the cheap price. They were later on surprised to find out this Gi surpassed their expectations and then some.
Elite Sports Gi will definitely make you feel like you just got a high-dollar Gi but at a much better price point.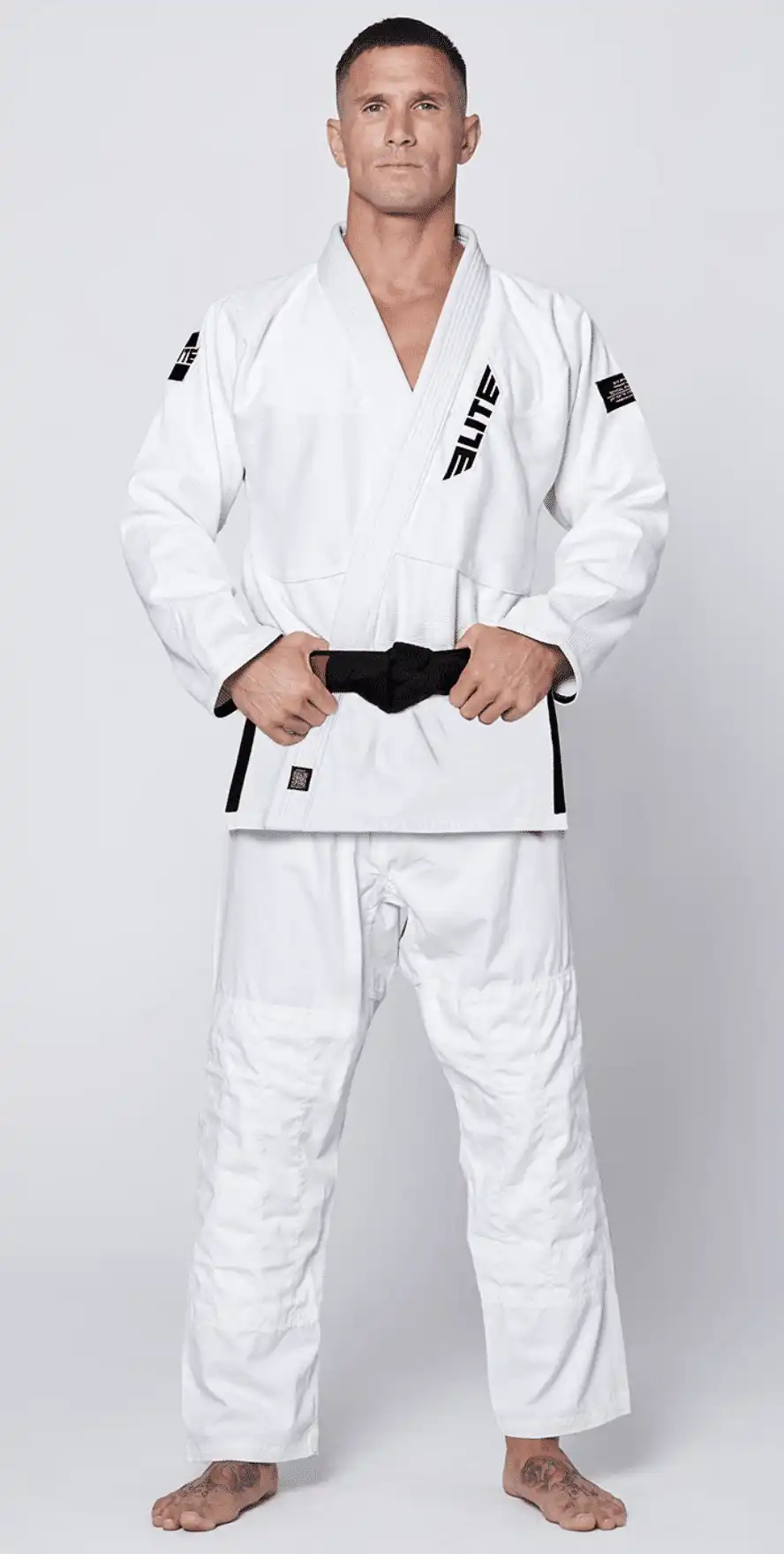 Final Thoughts
Now that we broke down everything you need to know about the product in this Elite Sports Gi review, it's safe to say that Elite Sports Gi can match those that cost more than $50 available in the market today.
This is probably one of the best gi's you can get for the price because the quality and design are exceptional.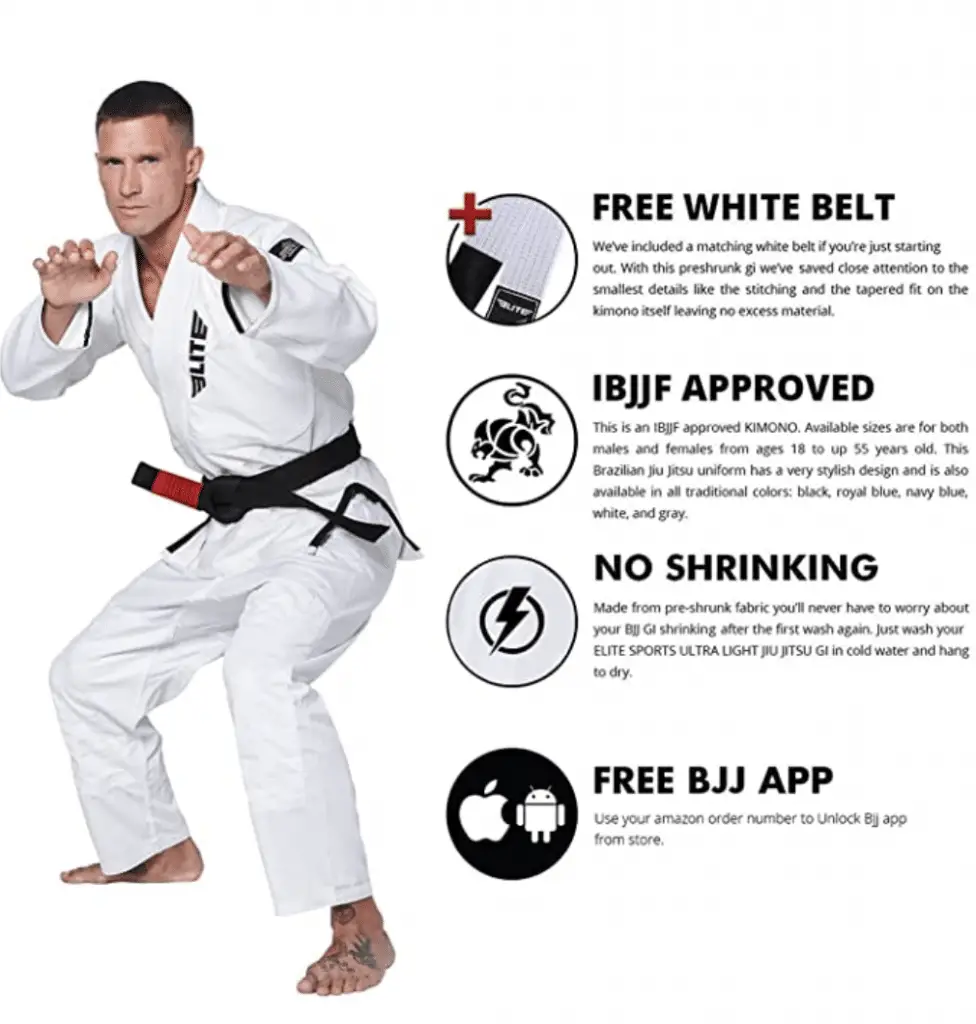 It's no longer necessary to purchase the most expensive Gi just to make sure you're getting a high quality made Gi. This is the most common mistake Gi users make when looking for one.
From the price, the material used, design, and durability, Elite Sports Gi is an option you shouldn't miss when shopping around online.