Coming across the acronym IBJJF, the first question that comes to our mind is, "What is IBJJF?"
Well, IBJJF or International Brazilian Jiu-Jitsu Federation is a prominent organization that organizes many BJJ events & tournaments internationally.
Ok. "Does apart from hosting BJJ events do it also set rules and guidelines for BJJ tournaments"?
Yes, it has adopted rules set by the Confederação Brasileira de Jiu-Jitsu for all IBJJF organized BJJ tournaments. These sets of rules also include rules for BJJ-Gi or BJJ uniforms.
Now, the next question pops up, "Which specifications of BJJ-gi are governed by these rules?"
IBJJF spells out very clear rules for the material, measurements, colors, patches, and other rules related to BJJ-Gi
We will share all these official IBJJF Gi rules here in this article.
Recommended: Best BJJ Gi
Official IBJJF Gi Rules & Uniform Regulations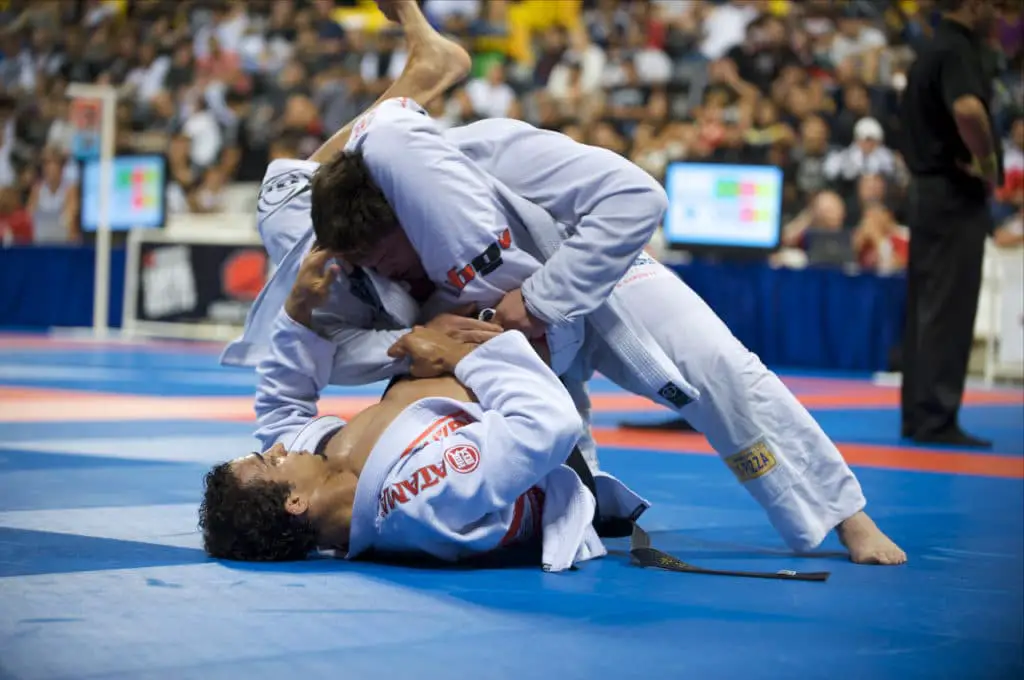 If you want to be sure that your BJJ Gi is IBJJF competition legal, carefully read the below guidelines before ordering. Alternatively, you can take a look at my top 4 BJJ Gi picks for 2021.
1. Fabric and Material
There are different aspects of BJJ-Gi material quality that come under the purview of IBJJF rules. For all these aspects the bottom line is that the material should be such that it allows good gripping.
1. Type of Material: Cotton or cotton mix like cotton-polyester is acceptable as the material for BJJ-gi.  
2. Special Requirements of JAM: i.e. Juvenile division, Adults division, and the Masters' divisions- Woven fabric is used in making uniforms for these divisions. It may be single, double or gold weaving, etc.
3. Special Foam Material On Collars: EVA or ethylene-vinyl acetate foam is a good replacement for rubber or vinyl. It helps in improving the durability and gripping around the collars.
4. Patches: They too should be made of the same material as the Gi like cotton or cotton-mixed fabric.
2. Colors and Shades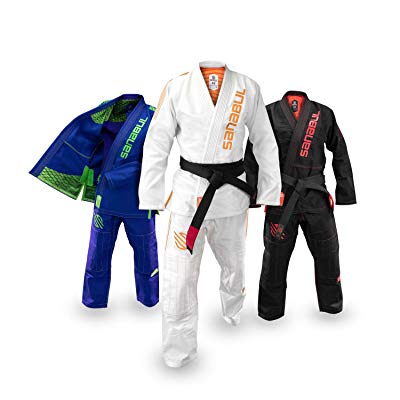 1. You can wear White, Royal Blue, or Black color uniforms. Moreover, it is important to note that both players have to wear a different color Gi in a match. Therefore, it is important to have at least two uniforms of two different colors.
2. The second important rule is that the complete Gi should be uni-color. It means that the uniform can't have different colors of top, collar, and trousers.
3. BJJ belt color is an exception. The belt color is decided by the qualification level of the player. For adults, they are White, Blue, Purple, Brown or Black. Click here to learn more about the BJJ belt level system.
4. The color of the tip for the Black Belt is red while for others it is black.
5. It is not permissible to have color-painted uniforms. The only exception allowed is for displaying the school identity with paint, that too subject to conditions.
3. Gi Length Measurement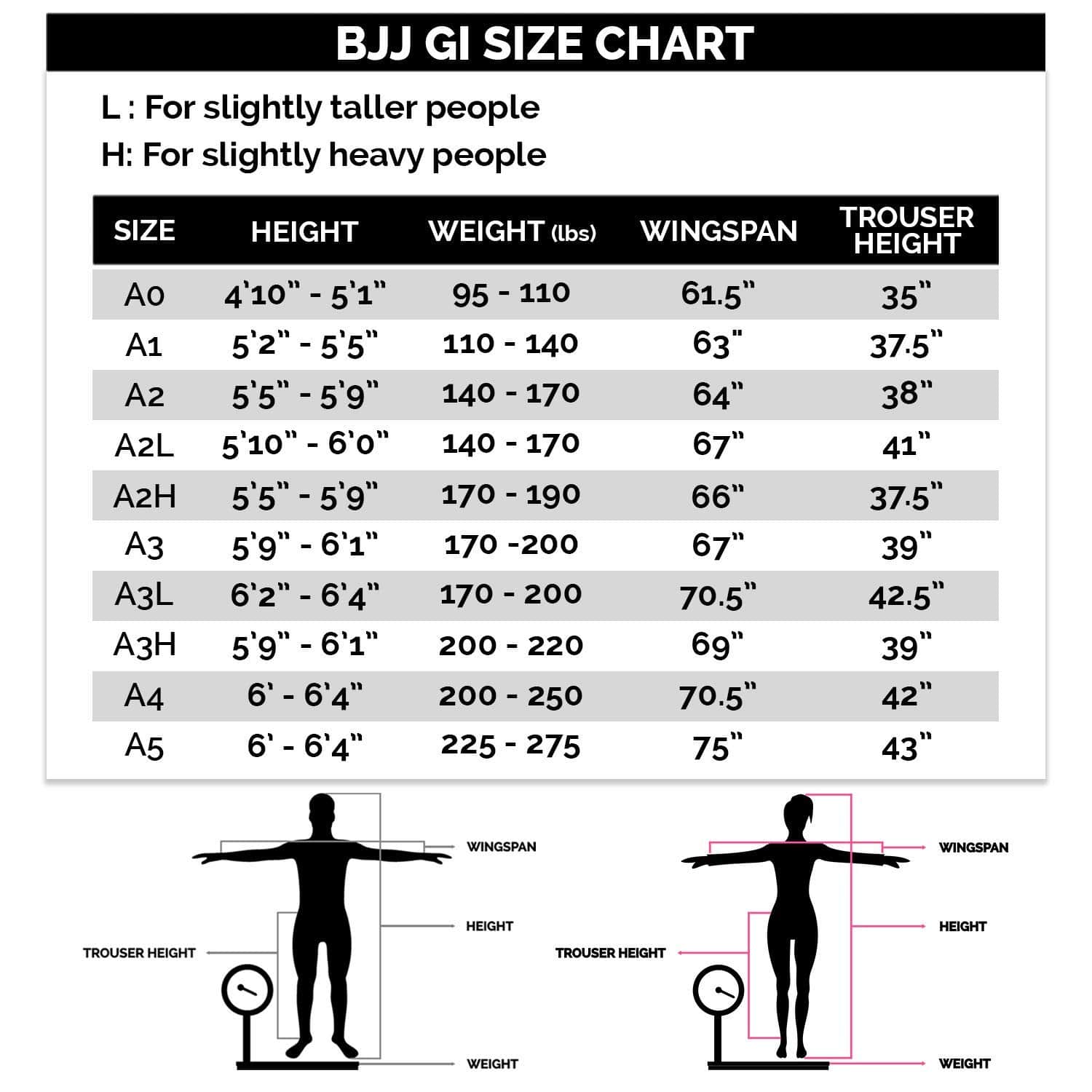 There are stringent rules related to the measurements of different parts of a Gi. Failing on any of the measurement requirements may lead to disqualification from the tournament.
Here is the table presenting the critical measurements for BJJ Gi.
[table id=7 /]
What's The Measuring Tool for Measurement?
The standard measuring tool is like a wooden block with a long, narrow cut, in the middle portion of the block.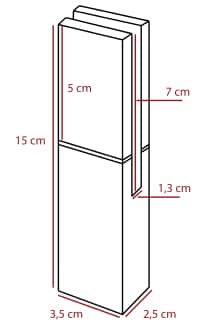 It is used to check some of the measurements like lapel width & thickness, and the sleeves slack measurements.
4. Knotting The Belt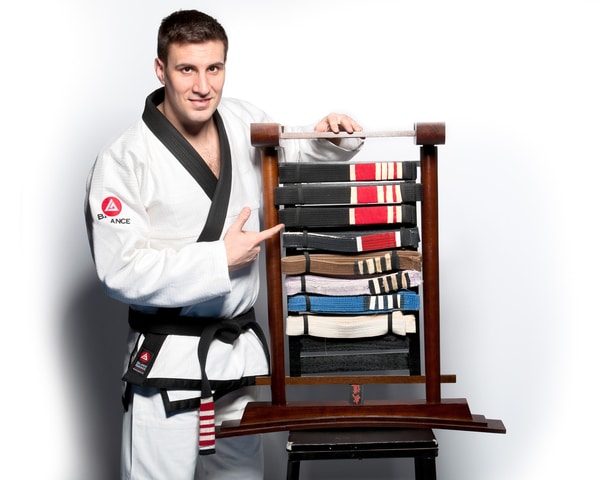 The purpose of the belt is for identification of the rank of the BJJ practitioner as well as to hold the Gi at its correct position.
The belt is wrapped around the waist over the jacket. Tying with a double knot ensures that the belt is sufficiently tight to hold the jacket.
5. Gi Patch Rules
1. Patches on a BJJ Gi can be placed only at 13 specified Gi locations, as shown in the picture below: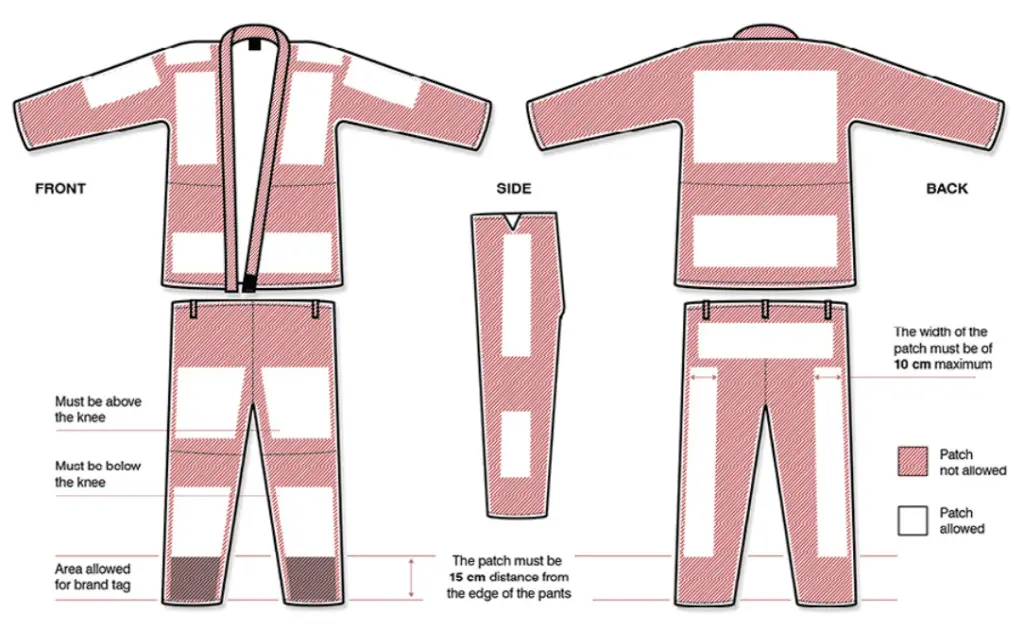 2. They should be sewed securely at the specified place
3. Should be flexible enough to allow proper gripping.
4. Patches should not contain any inappropriate slogans, symbols, political or any other type of promotional messages.
[table id=8 /]
6. Gi Appearance & Condition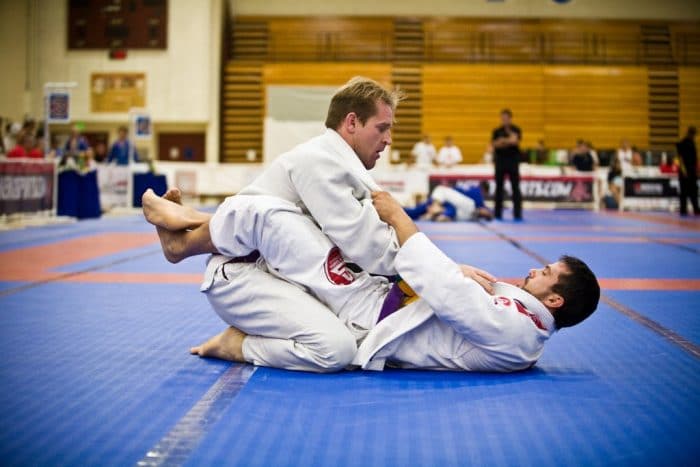 If you are participating in any competition hosted by IBBJF, you must ensure that your Gi does not have any indications of wear & tear. Besides, the stitch threads should be intact and patches firmly yet flexibly in place.
The uniform should be neat, clean, dry & tidy while free from any uncomfortable odor. Besides, the color of the uniform should not be dull or faded.
The overall condition of the uniform should be good enough to remain intact during the match.
7. IBJJF Rules for Undergarments
[table id=9 /]
Final Words
In this article, we learned about IBJJF Gi rules for BJJ. We realized the importance of selecting gi with the right type of fabric. Moreover, we also came to know about the eligible colors of BJJ uniforms.
We further observed how important it is to know & follow rules related to BJJ Gi.
Failing to comply with them may result in strict actions including disqualification from the tournament. This would be the most unfortunate thing that can happen to you in any competition.
Therefore, it is very important to ensure strict compliance to these rules during any IBJJF hosted competition. It, in fact, would be a good practice to follow all these rules even during your training sessions and other tournaments as well.
This will help you to be IBJJF-tournament-ready at all times and would also improve your chances of following the rules during these events.
Further, it is advisable to refer to the detailed IBJJF rule-book to learn all the rules pertaining to BJJ in general and related to BJJ-gi in particular.