When it comes to Brazilian Jiu-Jitsu, having a good-looking bjj gi is important. After all, you want to look your best when you're rolling around on the mat. But with so many different brands and styles out there, it can be tough to know which one is right for you.
That's why we've put together this list of the 7 best looking gi for 2022. We've looked at a variety of factors, including style, comfort, and durability, to make sure that you're getting the best possible product.
So, whether you're looking for a sleek and simple design or something with a bit more personality, we've got you covered.
A quick look at the best Looking Gis
How we chose
Quality. We included items produced by reputable manufacturers that adhere to good manufacturing processes.
Vetting. We take product selection seriously. We only want to recommend the highest quality products, which is why we carefully vet every potential supplier.
7 Best Looking Gi
Here are the 7 best looking gi to help you look your best.
Best Overall
#1 Fuji All-Around BJJ Gi
The FUJI All Around Brazilian Jiu-Jitsu Gi is comfortable, durable, and affordable. It is built to last and designed for heavy-duty daily training. The kimono has a simple look and feels good on the mats.
It has been tested and approved by world-renowned jiu jitsu practitioners; such as Ribeiro, Team Renzo Gracie, Rilion Gracie, and thousands of others. The kimono has minimal decorations with FUJI embroidered logos on the sleeve, back of neck, and pants. This is one of the better bjj gis available.
Fuji Sports was started in 1969. It has a long history of producing high-quality martial arts equipment.
Fuji All-Around BJJ Gi
This is a mid-weight traditional weave gi with cotton twill pants. It's durable and has a simple design. It is IBJJF (White, Black, Blue), NABJJF, and UAEJJF Approved.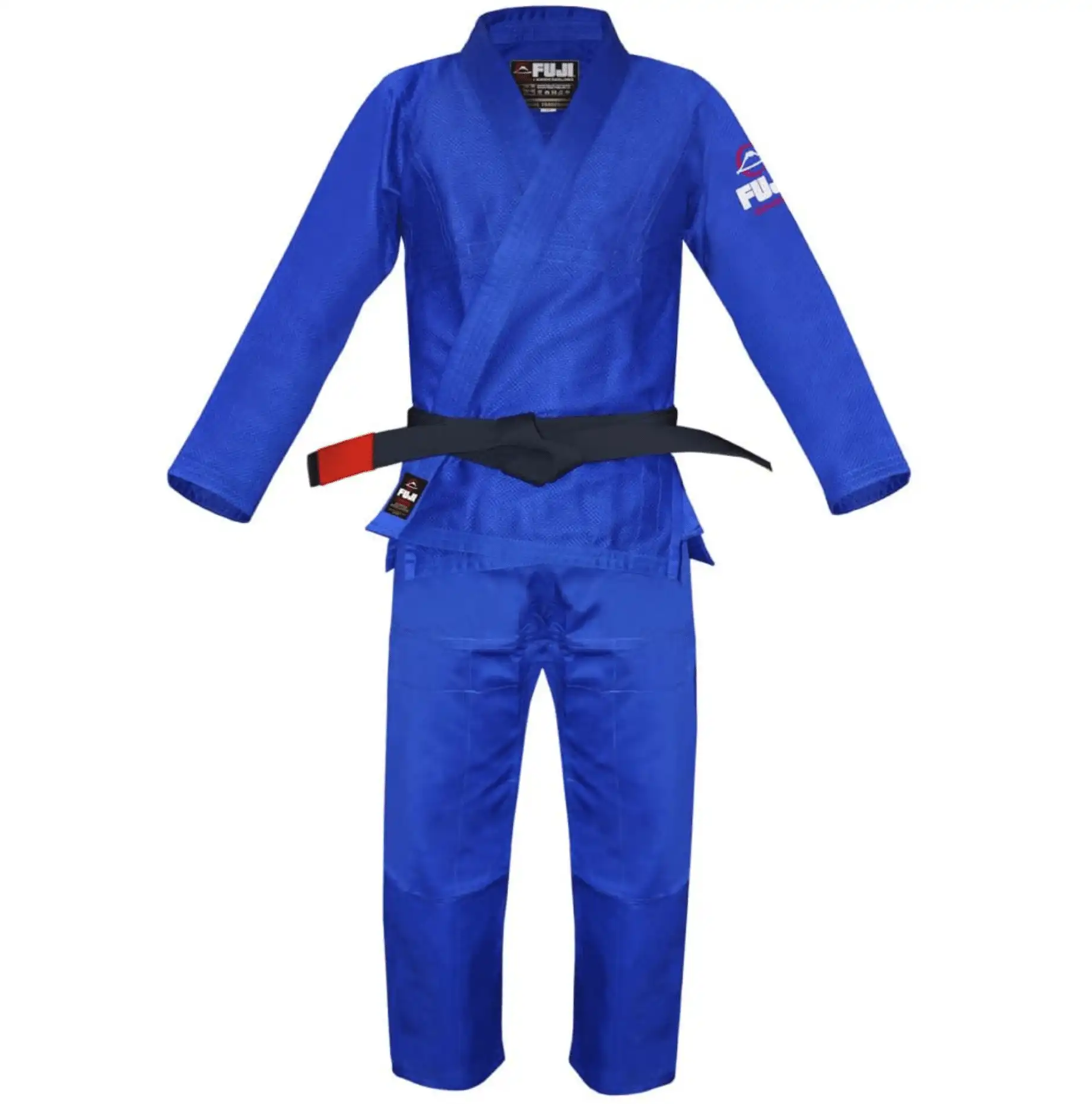 Runner Up
#2 Tatami Original V2 Gi
The Tatami Original V2 Gi is a classic design and a solid piece of jiu-jitsu gear. It features an improved fit, new fabric, and reinforced stitching. This is great for bjj training. This is the lightest gi in the rankings.
The gi is made from a single piece of fabric to minimize tearing and reduce weight. It has a traditional cut with wide sleeves and pants that are executed with a thick rope drawstring. The gi also features reinforced knee pads and an embroidered Tatami logo on the chest and back.
Tatami Original V2 Gi
Pros:
Lightweight 300GSM pearl weave fabric

Curved side vents & skirt for fit & design

Minimal branding

100% cotton

30° wash cold/hang dry

Allow for 5% shrinkage after washing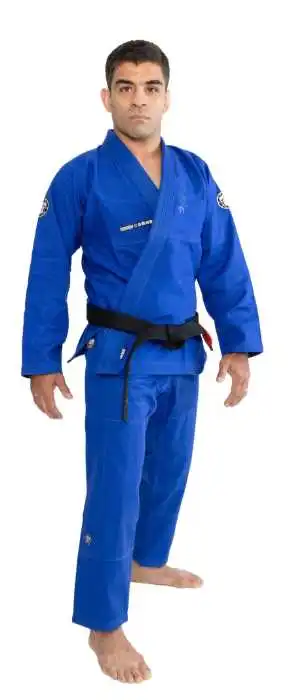 #3 Origin Competition DNA Atleta Gi
The White Comp DNA Atleta is a new type of weave that is inspired by older weaves. It has American Smart Pearl© Gen 3 tech which makes it better than older versions. This is one of the newer bjj gi choices available.
The Comp DNA Atleta comes with Origin's classic style pants. But don't be tricked by the word "classic." The pants are made with their Atomic Twill GEN 2 performance textile. They're resistant to abrasion, they wick moisture away from your skin, and they release soil. Plus, they're made in the USA. You can upgrade your Comp DNA Atleta to Origin Pro Pants for an extra $20.
They have developed a new type of yarn that is much stronger than their current yarn. This new yarn is also much stronger than the industry standard. The yarn is made up of hexagonal-shaped fibers that interlock with each other. This allows moisture to pass through, but the yarn does not absorb any moisture. This is a high quality gi.
The first fabric that came off the loom was almost too good to be true. People were excited about it and they tried to destroy it. But the more they washed and dried it, the better it became.
Origin Competition DNA Atleta Gi
Pros:
Approved for IBJJF Competitions

American Smart Pearl© Gen 3 tech for improved weave pattern

Moisture Wicking

Premium Gi

Durable gi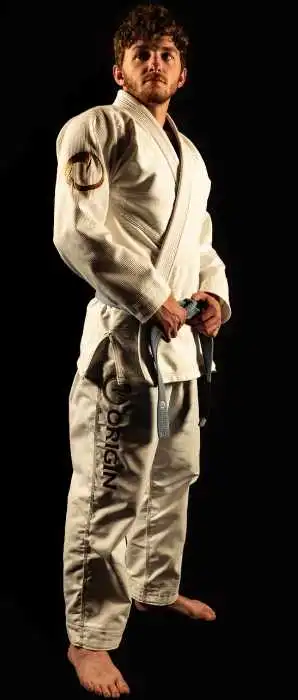 #4 Gameness Mens AIR PRO GI 2.0
The Gameness Air Pro is the latest advancement in ultralight Jiu-jitsu Gis. The Air Pro has a 350 GSM jacket that is incredibly light and perfect for competitions. It's also great for everyday training. Belts are sold separately.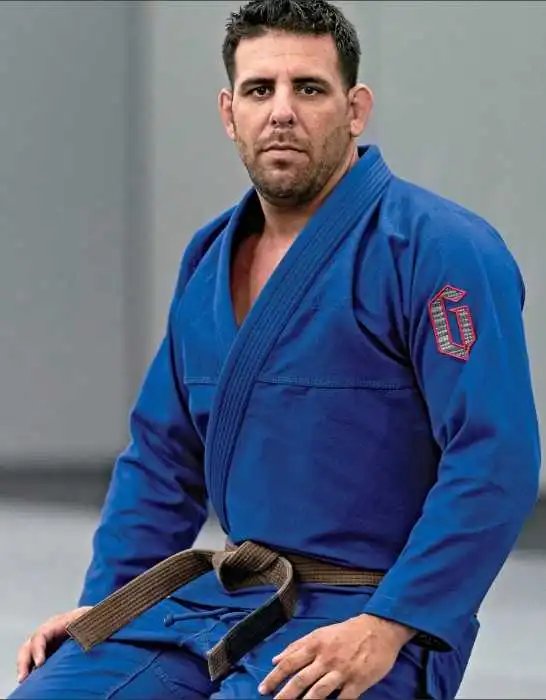 #5 Hayabusa Goorudo 3 Gold Weave Jiu Jitsu Gi
The Goorudo Gi is a durable and comfortable Jiu-Jitsu Gi. It is made of a heavy gold weave cotton, which makes it perfect for long training sessions.
Hayabusa Goorudo 3 Gold Weave Jiu Jitsu Gi
Pros:
550 gsm gold-weave cotton top

12oz twill cotton pants

Reinforced lapels, knees, and stress areas for high durability

IBJJF compliant (excludes Grey)

Pre-treated to preserve color

Stretch drawstring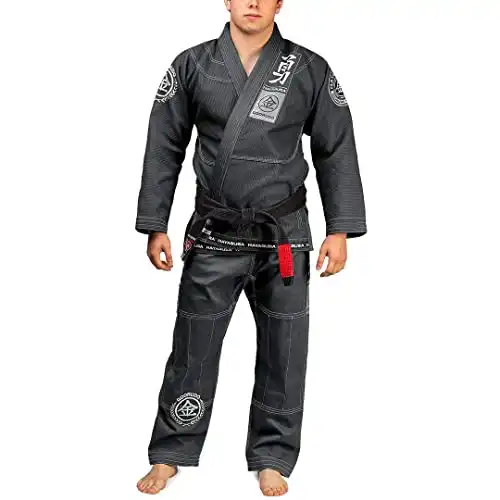 #6 Senso Jiu Jitsu Yuki Gi
The Yuki is inspired by a legend of a fish called the koi. This fish is said to swim up a waterfall and become a dragon.
This gi has a Coolmax lining inside the jacket. This helps keep you cool during training. The jacket skirt and gusset also have Coolmax fabric. This helps keep you dry and comfortable. The gi also features a colorful Koi pattern.
Senso Jiu Jitsu Yuki Gi
Pros:
450 GSM Pearl Weave 100% Cotton Jacket

10 oz 100% cotton RIP STOP pants

COOLMAX® fabric lining inside the jacket (shoulders and waist) and pants (gusset)

Ripstop lapel

High definition embroideries

Brushed cotton jacket (soft/comfortable)

Slim fit

Reinforced knee pads

Competition Gi

Traditional white gi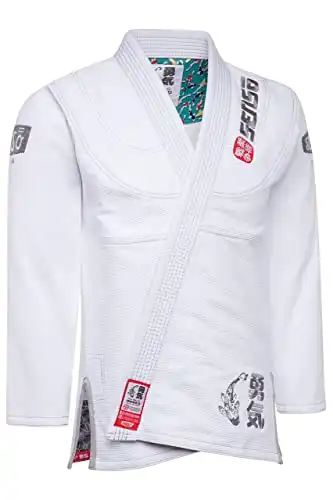 #7 Gold BJJ Aeroweave Gi
This is one of the lightweight gis on the list. Their Aeroweave Gi is a great choice for your next training session. It is 40% lighter than a standard pearl weave gi, making it more comfortable and allowing you to breathe better. It is also very durable, so you can be sure it will last for many sessions to come.
The Aeroweave gi is one of the lightest gis available. This gi is breathable and light. It is made with a 275 GSM jacket and 10oz ripstop pants. This makes it perfect for hot days at the academy. All of their gis are pre-shrunk, so you can wear them as soon as you get them and be confident about the fit.
This gi is designed for durability. The EVA Bolstered Collar, Ripstop-lined cuffs, and reinforced stitching at all high-stress points make it strong and long-lasting.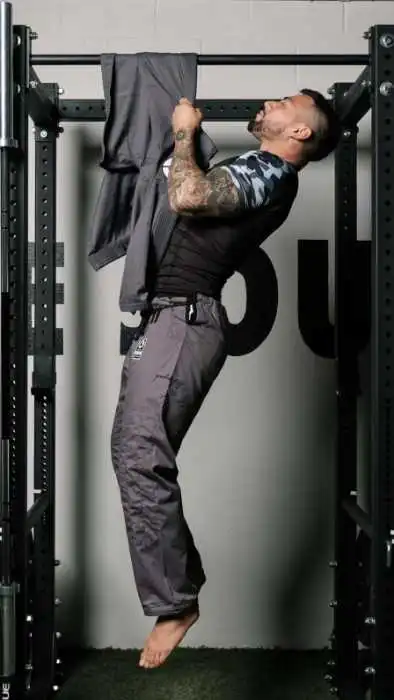 Frequently asked questions
What gi does Joe Rogan wear?
Datsusara hemp jiu jitsu gi.
A premium gi can cost anywhere from $100 to $400.
What Is The Best Jiu Jitsu Gi Material?
Pearl Weave tends to be the best material; however, new tech is being worked on constantly by manufacturers.
What are the different types of Gi
Beginner – typically made from a single weave or ripstop material. They are less expensive, but the difference in price means that they are of lower quality.
Lightweight – These weigh less than a regular gi and are good for hot weather.
Double Weave – A double weave gi is a very strong and heavy gi.
Competition – A competition BJJ gi is designed for tournament play. These are strong and designed so they follow common competition uniform requirements.
Travel – A BJJ travel gi is a really light gi that you can take with you when you travel.
Premium – A premium BJJ gi is for when you want to look your best.
What are the types of BJJ Gi Weaves
Single Weave – single weave gi pattern
Double Weave – this need twice as much material.
Gold Weave – This is a mix between the double and single weave.
Pearl Weave – The air flow will go through, but it will be tight and form little balls or "pearls" in the material.
Ripstop – The lightest of all gi weaves is the square/grid pattern.
Hemp Weave – soft, strong and durable
What are the best BJJ gi brands?
There are many high quality bjj brands. Below are a few with a good reputation.
Gold Bjj
FUJI
Vulkan
Sanabul
Venum
The final word
So there you have it, our 7 best looking gi for 2022. We hope that this list has helped you find the perfect gi for your needs. Thank you for reading!